The Area - Staunton Virginia
Experience the captivating charm of historic Staunton.
Nestled in the heart of the picturesque Shenandoah Valley, Staunton, Virginia, is a charming and vibrant city that captivates visitors with its rich history, cultural treasures, and natural beauty. Known for its well-preserved architecture, Staunton boasts a delightful downtown filled with boutique shops, art galleries, and eclectic eateries. History enthusiasts can explore the birthplace of President Woodrow Wilson or take a stroll through the beautifully restored Victorian homes.
With its thriving arts scene, including the renowned American Shakespeare Center, Staunton offers a wealth of cultural experiences. Surrounded by stunning mountain vistas and outdoor recreational opportunities, Staunton is a destination that delights and inspires all who visit.
Activities & Attractions
Historic Staunton Charm.
Discover Staunton, Virginia's rich offerings, from its historic downtown with charming shops and restaurants, to the renowned American Shakespeare Center's performances. Explore the Woodrow Wilson Presidential Library and Museum to delve into American history, or visit the Frontier Culture Museum to experience the region's diverse heritage. For outdoor enthusiasts, the nearby Shenandoah National Park offers breathtaking views and recreational activities. Staunton presents a perfect blend of history, culture, and natural beauty to captivate visitors.
History Of The Area
Dating Back to 1747.
Staunton, Virginia has a rich history dating back to its founding in 1747. Named after Lady Rebecca Staunton, the wife of the colonial governor, it became an important stop on the Great Valley Road and later a hub for trade and industry. The city played a role in the Civil War and was a center of education and culture, giving rise to renowned institutions such as the Mary Baldwin University and the American Shakespeare Center. Today, Staunton's historic charm and architectural heritage continue to be cherished by locals and visitors alike.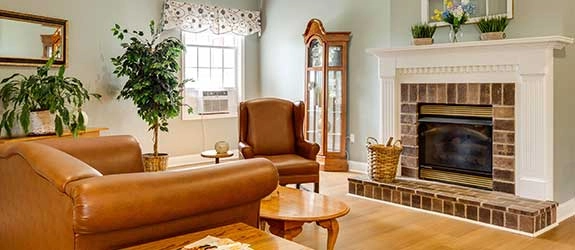 Schedule your tour at Birch Gardens.
Your loved one deserves the pinnacle of care.