Birch Gardens Activities
Staying active leads to better living at Birch Gardens.
At Birch Gardens, we understand the challenges of transitioning to Assisted Living. That's why we prioritize creating an engaging and inclusive environment for our residents. We believe in the importance of staying mentally and physically active, which is why we offer a variety of activities, games, and social interactions. Residents can enjoy offsite events, restaurants, local parks, and historic sites.
Our community at Birch Gardens provides free-to-play indoor games like bingo, Pokeno, and horse racing. We also offer daily exercise classes, a large print library, in-house films, educational programs, arts and crafts, and a weekly happy hour for socializing. Join us at Birch Gardens to provide your loved one with a fulfilling Assisted Living experience in a vibrant and stimulating community.
Birthdays & Holidays
We Celebrate Our Residents' Birthdays, and Seasonal Holidays.
We express our gratitude for everyone by celebrating special occasions together. Our dedicated efforts ensure these events are remarkable and unforgettable for our residents.
Games For All Ages
Having Fun and Being With Others is Essential to Living a Better Life.
We recognize the importance of games in promoting fun and cognitive skills, that's why we prioritize well-being and happiness by providing activities with mental stimulation.
The Walking Club
Motivation and Adventure in Maintaining a Consistent Exercise Routine.
Relish the outdoors and benefit from a secure and encouraging atmosphere. Our walking club ensures residents stay active and inspired with the benefits of a supportive community.
Exercise & Meditation
Improves the Health, Flexibility and Well-Being of Each Resident.
Our experienced therapists develop personalized plans to enhance mobility, balance, strength, flexibility, and reduce stress.
Spiritualism
Nourishing the Spirit and Engaging Faith Though Study and Volunteering.
For residents seeking to nurture their spiritual well-being, we provide volunteer opportunities with local churches, weekly sing-alongs, and engaging Bible study sessions.
Arts & Crafts
Creativity Is Key to a Healthy, Happy and Enriching Lifestyle.
From beginners to experts, residents can express themselves and explore various artistic endeavors in a supportive environment. Unleash your creativity today!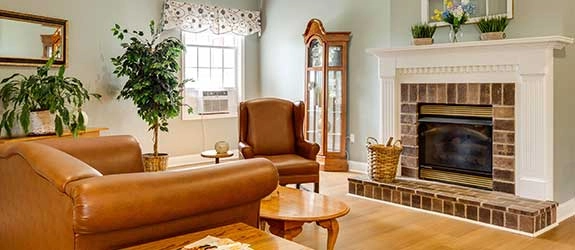 Schedule your tour at Birch Gardens.
Your loved one deserves the pinnacle of care.