About The Amenities at Birch Gardens
Discover the warm and inviting lifestyles as a Birch Garden resident.
Birch Gardens understands the challenges of transitioning to assisted living. Our family style environment ensures personalized care and support from our trained professionals, treating residents like family. With experienced and compassionate staff, residents receive tailored assistance and a vibrant community filled with engaging activities. Enjoy a fulfilling life with exercise classes, educational programs, arts and crafts, and volunteer opportunities. Our dining areas foster socialization and new friendships, offering delicious and nutritious meals with home-cooked flavors.
Daily Grooming Services - Ensuring That Residents Look Their Best
Experience the utmost care from our dedicated staff who excel in assisting with daily grooming needs, including bathing, dressing, and hair styling. We recognize that maintaining personal hygiene can be challenging with age, and our compassionate caregivers are always ready to provide support. Rest assured, our residents can take pride in their well-groomed appearance, enhancing self-esteem and overall well-being.
Keeping A Clean And Comfortable Environment For Residents
Experience our outstanding housekeeping and laundry services tailored to your loved one's specific requirements. Our dedicated staff diligently cleans and sanitizes each room regularly, while ensuring prompt and efficient laundry service. Let us take care of the household chores, allowing your loved one to fully enjoy their daily life hassle-free.
Medication Management - An Essential Part Of Senior Care
Rest assured knowing that our dedicated team of trained professionals is committed to providing accurate and timely medication administration in accordance with your physician's instructions. We prioritize the safety and well-being of our residents, implementing strict protocols to handle various medications and regimens. With our reliable medication management services, residents can have peace of mind knowing their medications are closely monitored and expertly handled.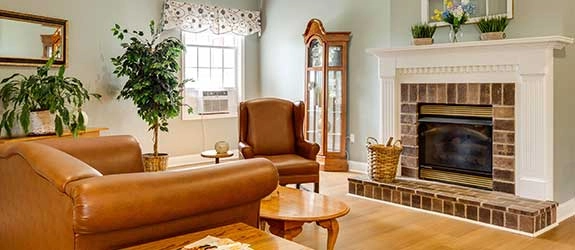 Schedule your tour at Birch Gardens.
Your loved one deserves the pinnacle of care.