The Companion Rooms at Birch Gardens
Companion rooms create friendships and socialization.
If you're concerned about your loved one feeling lonely or isolated, consider the benefits of companion rooms. These spacious rooms are thoughtfully designed for two residents, providing shared living spaces and a private bathroom. It's important to note that companion rooms may not suit everyone's preferences, but they have proven to be a source of comfort and socialization for many of our residents.
Through our experience, we have witnessed the positive impact of shared experiences, stories, and daily activities in combating feelings of loneliness and depression. Companion rooms also offer a cost-effective solution for caring for your loved one while managing your budget. By transitioning your loved one into a companion room at Birch Gardens, you can encourage their active engagement, foster meaningful connections with others, and ensure their participation in a wide range of daily activities.
Protecting Your Loved One
At Birch Gardens, Our Fire Security System is State-of-the-art.
With our vigilant fire system, we guarantee regular updates and proper operation, so that we may ensure the safety, comfort, and security of your loved one.
Push Of A Button
The Birch Gardens Emergency Call System.
At the press of a button, our emergency call system enables your loved one to swiftly alert our trained staff about their emergency, ensuring round-the-clock assistance is readily available when needed.
Spacious & Private Living
Larger Rooms Ideal For Those Wanting To Share A Living Space.
Spacious rooms are perfect for couples or friends seeking to share a living space, allowing for privacy alongside the company of a roommate.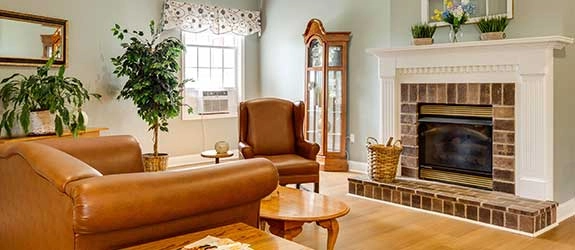 Schedule your tour at Birch Gardens.
Your loved one deserves the pinnacle of care.